THE UAVOS WAY TO TURN AIRPLANES INTO DRONES
UAVOS Inc, a Mountain View-based company specialized in unmanned solutions, has created an unmanned aerial complex based on a Sinus light aircraft manufactured on a large-scale by Pipistrel. This project is a part of the overall plan to create a multifunctional aerial robotic complex able to carry out group missions with an integrated special payload. Test flights demonstrated excellent synchronization of the on-board control system with payload during simultaneous flight of 3 unmanned vehicles. https://youtu.be/fWBQ5bAmnrQ
---
POWERFUL PAN-TILT PLATFORM BY UAVOS TO TRACK FAST MOVING OBJECTS AT LONG DISTANCES
UAVOS INC. has introduced the OPU-03 support-rotary turret manipulator (pan-tilt platform) designed to accommodate observation or target tracker equipment. The pan-tilt platform is capable of handling equipment weighing up to 220 lb (100 kg). Depending on the type of payload OPU-03 can be used to accompany fast moving objects, monitoring mobile objects at long distances - https://www.youtube.com/watch?v=3y558bglsBU.
---
UAVOS UAV INSPECTS OIL REFINERY IN EASTERN EUROPE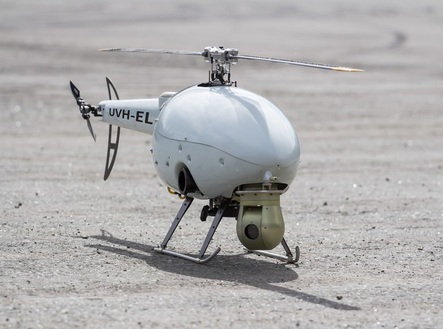 UAVOS INC, a developer of unmanned aerial systems and robotics, has provided an aerial inspection of the refinery production infrastructure in Kazakhstan. The project was carried out by an unmanned complex based on the UVH-29E gasoline-powered helicopter equipped with a gyrostabilized platform with a FullHD day camera. The UAVOS drone has successfully completed the monitoring task with a simultaneous real time video image transmitting, and also conducted a survey of the flare units.
---
UAVOS CLIENTS GET IMPROVED PROTECTION AGAINST GPS SPOOFING ATTACKS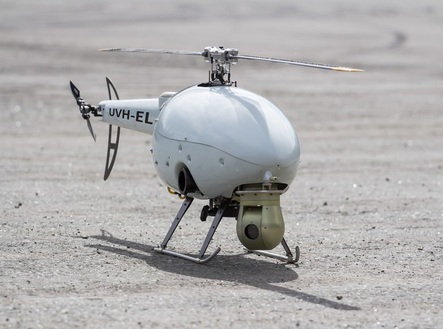 UAVOS Inc. has improved the algorithms of GPS spoofing identification while jamming with the most advanced EW systems. During the test flights under conditions of electronic attacks UAVs equipped with an automatic control system manufactured by UAVOS steadily resisted attempts to interfere with the operation of the on-board GPS autopilot.
---
UAVOS UNMANNED HELICOPTERS TO OPERATE IN TROPICAL CLIMATES
UAVOS INC. demonstrated to the representatives of the Army and the special operation forces of Indonesia an unmanned aerial complex with a gasoline-powered helicopter UVH-29E. Officials and experts from the Indonesian Disaster Mitigation Agency (BNPB), the National Search and Rescue Agency Republic of Indonesia (Basarnas), the National Agency for Combating Terrorism (BNPT) and the Indonesian National Armed Force could see a real-time flight performance of the UAV. The robotized helicopter has successfully completed all the tasks in conditions of the tropical climate and high air temperatures. (https://www.youtube.com/watch?v=PGnRAZiiMnQ&t=2s)
---
UAVOS PROFESSIONAL GRADE AUTOPILOT FOR MINIATURE SIZE UAVs GETS NEW VERSION
UAVOS INC. has updated its lineup of automatic control systems, and released a new modification of the autopilot MICRO version – AP10.3. A small-sized automatic control system is designed to be integrated into unmanned industrial grade professional aerial vehicles with the take-off weight up to 22 lb (10kg). Flight tests showed the stability of the system under the conditions of jamming countermeasures targeting the system of satellite radio navigation signals (SRNS), and the command radio link.
---
UAVOS DRONE TECHNOLOGIES FOR EASTERN EUROPE
UAVOS Inc., American developer of unmanned aerial systems and robotics, launches several projects for the industrial use of drones in Eastern Europe. This is a long-term initiative by UAVOS to replace traditional methods of inspection in the oil, gas and energy sectors with robotic technologies.
---
UAVOS Wings Fly Anytime Anywhere
Ultra-long flexible wing control system for solar-powered unmanned aircrafts, and other latest drone solutions by UAVOS INC. for multiple commercial applications in various industries will be presented at Xponential 2017, which will be held in Dallas from May 8 to 11. Using innovative control algorithms and a fundamentally new approach to design will allow to extend the flying season and expand the geography of flight area by solar-powered aircrafts to more northern latitudes.
---
APUS by UAVOS, the Game Changer in Drone Technology
---
UAVOS INTRODUCES A DRONE HELICOPTER WITH EXTENDED FLIGHT TIME AND INTERFERENCE PROTECTION
---
UAVOS INTRODUCES THE EQUIPMENT SET TO CONVERT MANNED AIRCRAFTS INTO DRONES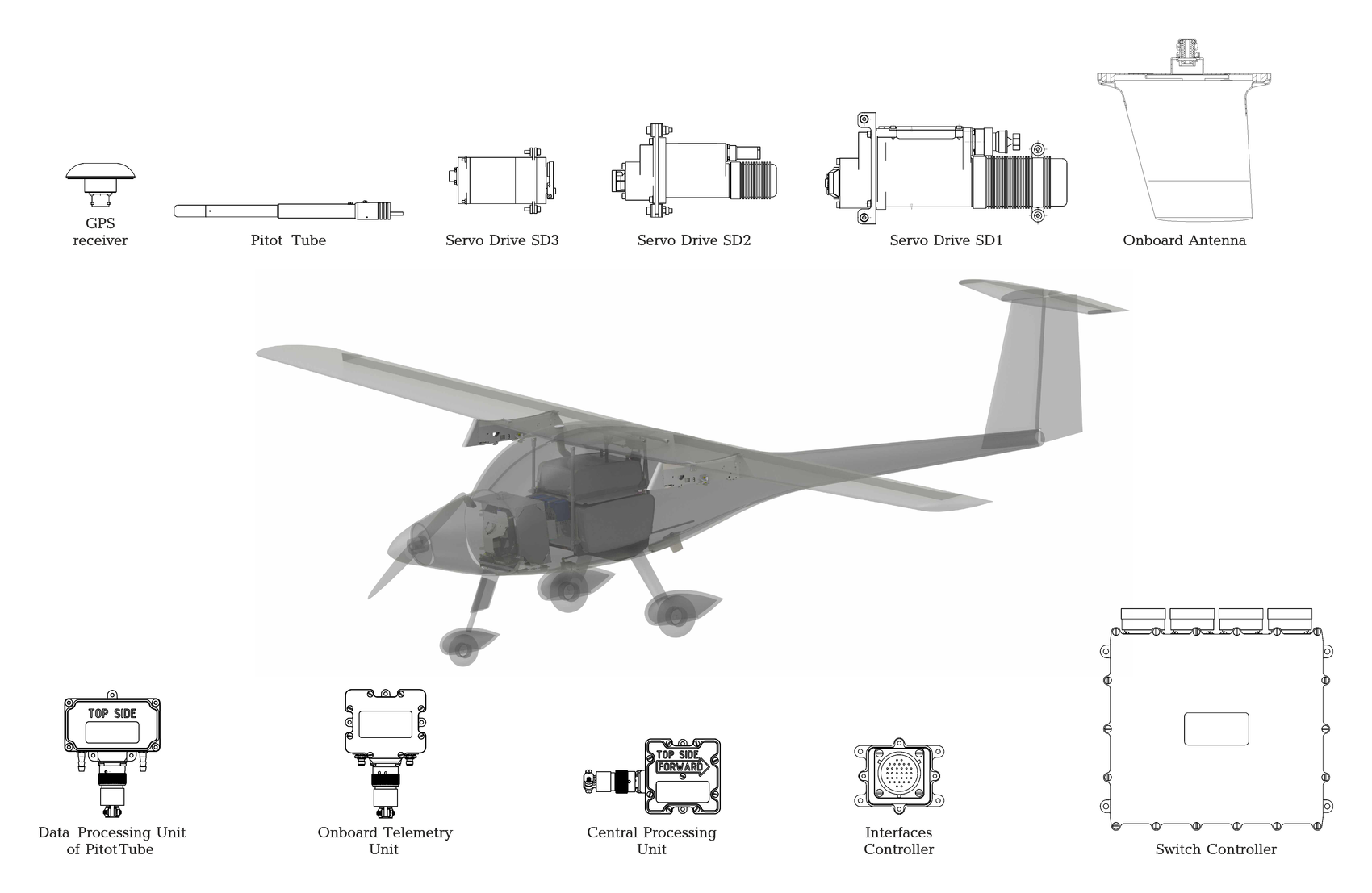 ---